Proven Big Firm Expertise; Personal Attention To Understanding Your Business; Passion For Your Success
Our mission is to enthusiastically, efficiently and ethically solve client problems and partner with them to (i) create multi-generational wealth with their businesses, (ii) make a positive impact on their families and communities and (iii) leave an inspiring legacy for next generations to follow.  Our firm is committed to delivering top-notch legal services in a personal and friendly manner to clients of all financial abilities. We take our time to listen to and understand our clients' needs and add value in customizing solutions that position our clients to achieve extraordinary success.
We understand that we live in a fast-paced world. To accommodate our clients' needs,  we strive to be available to our clients whenever
they need us – including evening hours and weekends, as needed. We strive to promptly meet or speak with our clients within a 24 hour period upon request and return phone calls within the same business day.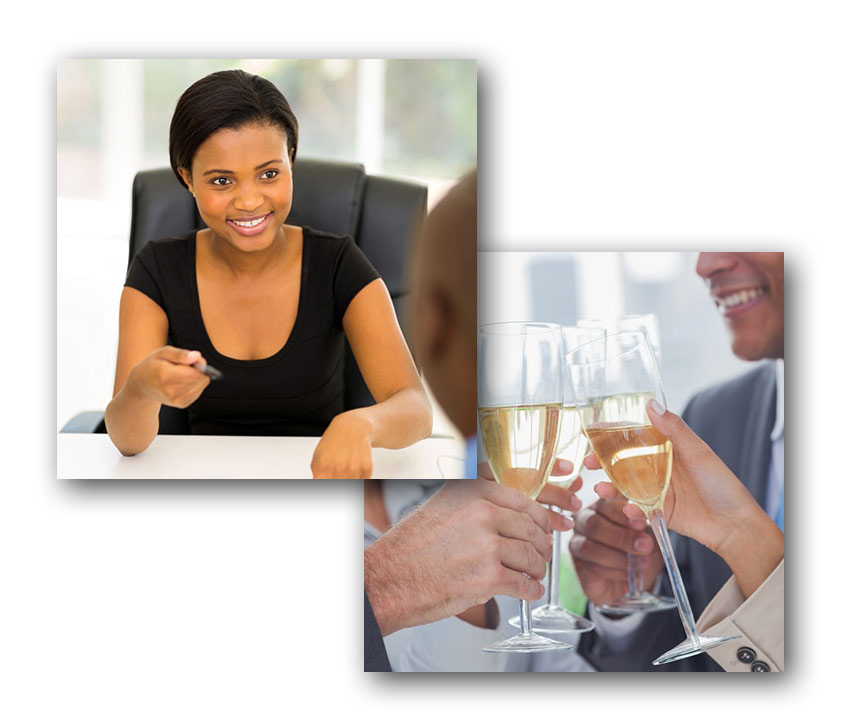 We are excited to serve, and we approach each client engagement as if it is our first and our last.  We go the extra mile for our clients because their success is our success.
We value extraordinary service and extraordinary results and strive to be the best for our clients in every way.
Being responsive to our clients is a top priority – evenings, weekends, holidays.  We care about our clients' needs and always strive to respond to questions and concerns quickly.
Being grateful for the opportunity to be of service to our clients is how we approach every engagement.  No client is too small for our gratitude.
Being humble matters to us in every client interaction.  We are humble servants and strive to treat our clients with the utmost respect.
Honest communication is the hallmark of any healthy relationship.  Honesty is a key ingredient for our success, even when it is not what we want to hear.  Clients can count on our integrity, and we expect to be able to count on theirs.
Hard work is how we got here and will be how we stay here. We go hard for our clients every day; we will work late nights, weekends and even holidays to get the best results for our clients.
We enjoy what we do for our clients, and nothing is more important to us than living happily and supporting the happiness of our clients each day.
No matter what we did yesterday and what we do today, we always strive for a better tomorrow.  Our clients deserve our best, and we will not stop until we give it to them.
Effort is not enough; we understand that results are everything to our clients. We take time to understand our clients' objectives and make time to deliver.
We understand that our clients care about the communities that they serve and desire to make a positive impact.  We care about what our clients care about and make every effort to support their dreams and aspirations that speak to their 'why'.
We realize that the greatest use of life is to spend it for something that will outlast it. Our clients are creating a legacy, and we celebrate the opportunity to make it everything that they desire it to be.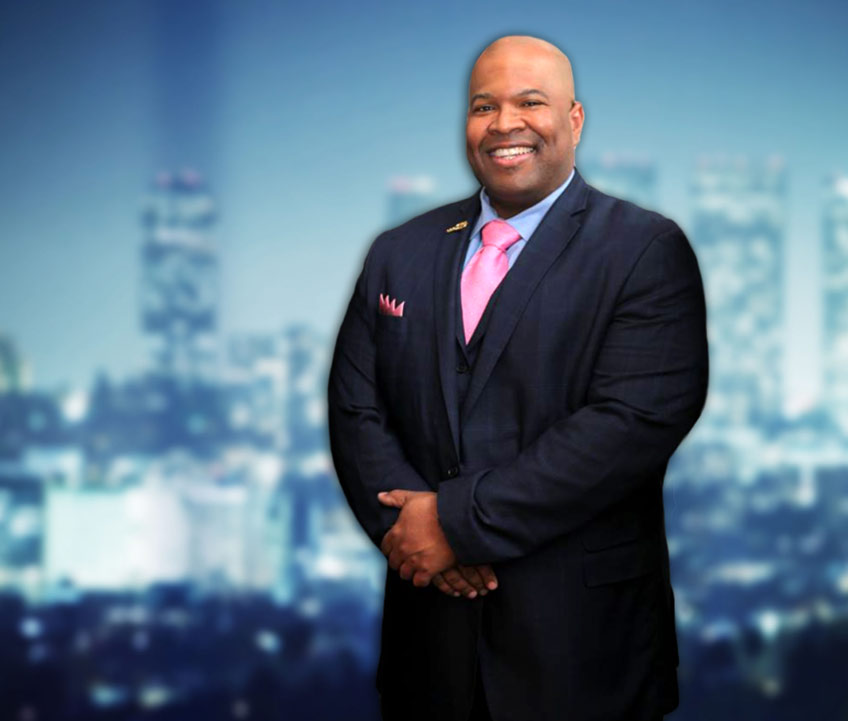 After graduating from Harvard College in 1993 and the University of Virginia School of Law in 1996,  the Founder of The Coleman Law Firm, Bernard Coleman, Esq., spent 17 years as an Associate and then as a Partner at some of America's top law firms.  Attorney Coleman spent most of his legal career with one of Atlanta, Georgia's premier law firms, Morris, Manning & Martin LLP, where he became a Partner in 2007 in the firm's Corporate & Securities Practice Group. In 2009, he joined Womble Carlyle Sandridge & Rice (now Womble Bond Dickinson) as a Partner in the firm's Corporate and Securities Group and headed the firm's Sports and Entertainment Practice.  
In 2013, Attorney Coleman left the world of Big Law to start The Coleman Law Firm in order to be more accessible to the diverse founders, athletes/entertainers, small businesses and emerging companies that he wanted to serve.  He has closed more than $1 Billion Dollars in successful transactions (including, capital raises, asset-backed credit facilities and mergers & acquisitions) for clients in a variety of industries, including technology, entertainment, personal care, hospitality, healthcare, manufacturing, venture capital and government contracting.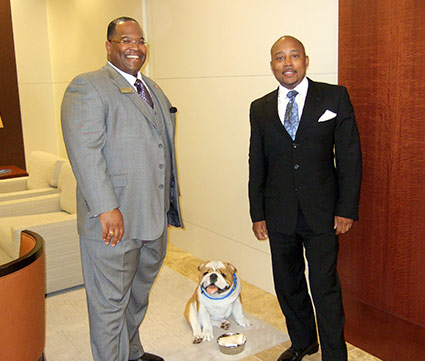 As a former football player and aspiring singer in his younger days, Attorney Coleman has a special love for the worlds of sports and entertainment.  His father was drafted to the New  England Patriots in 1976, and like him, Attorney Coleman also had NFL aspirations as a young man.  Although his life took a different path, he never lost his desire to work with athletes and entertainers to help them preserve their wealth and protect their business interests.  To that end, he has represented athletes and entertainers in all facets of their business endeavors, including sports legends such as NBA Hall of Famer Dominique Wilkins, Five Time Heavyweight Champion of the World Evander Holyfield, former MLB Pitcher Paul Byrd, former NFL Wide Receivers Roddy White and Bernard Ford and internationally-known Latinx recording artist, CRISTNA.
Attorney Coleman is fortunate to have the opportunity to live his dreams through helping clients achieve theirs.  His hope for every client is that they not only make lots of money, but that they also make a positive impact on our world and create a lasting legacy of excellence in their endeavors.
Education
Harvard College, B.A., cum laude in General Studies, 1993.
American University in Cairo, Egypt, Spring 1992 Study Abroad Program.
University of Virginia, J.D., 1996, Editorial Board, The Virginia Law Review, 1994-96.
Honors and Magazine Features
Speaker, Georgia Minority Supplier Development Council Financial "Access to Capital" Summit hosted at the Atlanta Federal Reserve.
Trendsetters Magazine, "Championship Caliber" Magazine Feature.
Atlanta Magazine- Georgia Super Lawyer Rising Star.
Atlanta Business Chronicle, Dealmakers.
Atlanta Business Chronicle, "Top 40 Under 40" Business Leaders in Atlanta.
Atlanta Business Chronicle, Feature Article "Evander Holyfield to open boxing, fitness chain in India.
Atlanta Tribune Magazine, Interview.
Reign Over Atlanta Magazine, Cover and Feature Article.
Women of Wealth Magazine, Holiday Issue 2011, Feature.
I AM Entertainment Magazine, Feature Article.
Accreditations
Memberships
Business Section – State Bar of Georgia.
Blockchain Chamber of Commerce.
Career Up Now.